Circle top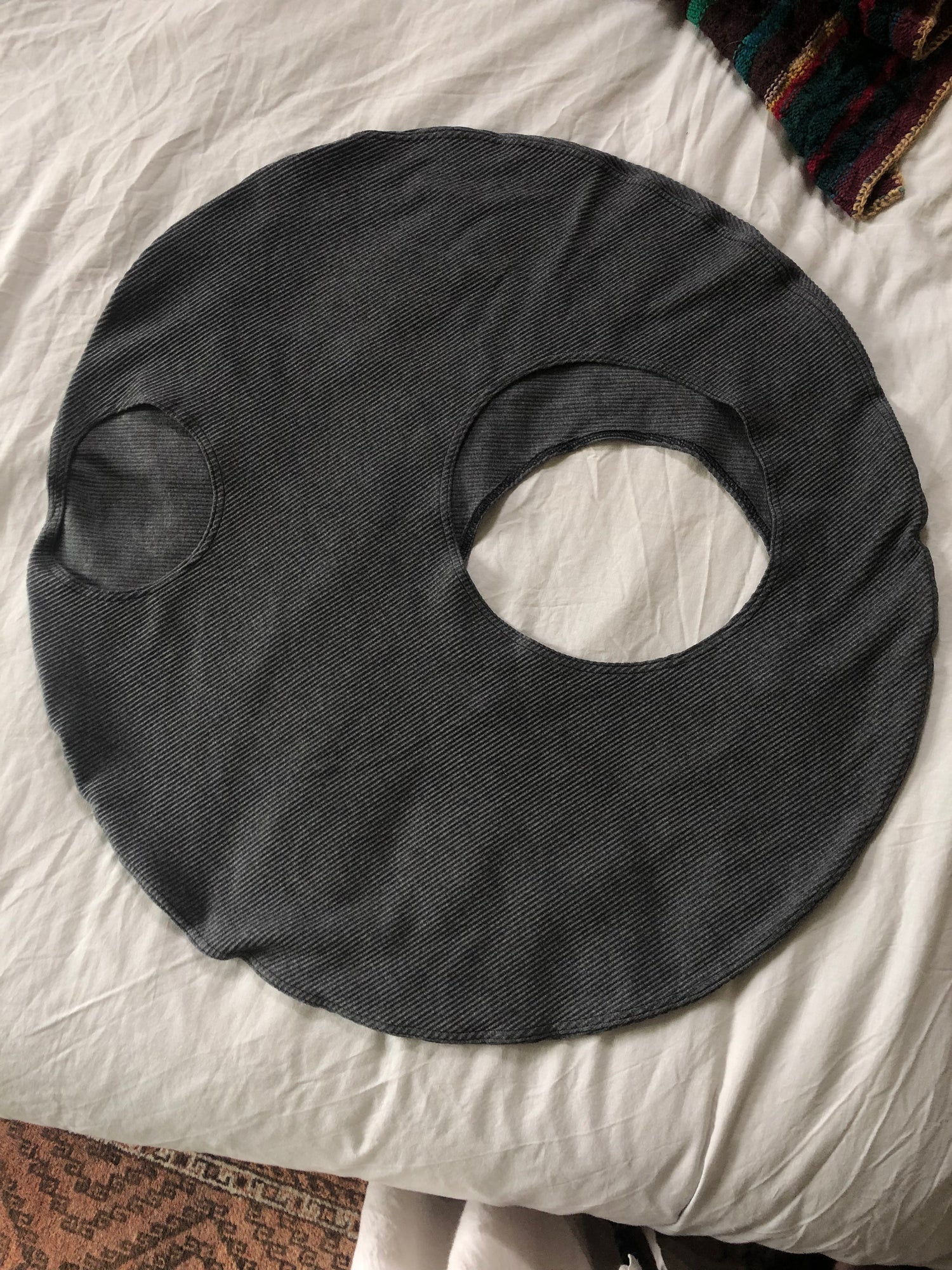 During my graduate year I looked into the Indian sari and Japanese kimono. I admired their cultural respect to geometry and wanted to do something with simple shapes in mind — a flat pattern that completely transforms when it's worn. Something about this feels eternal, there's no beginning or end — much like a circle.
There's freedom in how you choose to wear and I love how the fabric buckles up, softly drapes and puckers in strange moments however you decide to wear it.  
Currently made to order. Lead time is up to 14 working days until dispatch. Charcoal is out of stock.
Mia wears the circle top in Charcoal; as a bolero, a skirt, and slung over one shoulder. Available as a bag here.
One size, stretches to fit. 
95% cotton, 5% spandex. 300gsm. 
Gentle cold wash recommended. 
Regular price

Sale price

$145.00 USD

Unit price

per